Classic French Macarons: Italian Method
Macarons are an iconic French cookie characterized by their ruffled edge (called feet), crunchy shells, and chewy interior.  You can flavor the shell and fill the cookie sandwiches with frosting, curd, ganache, and more. The flavor combinations for French macarons are endless!  This delicate cookie is known for being very intimidating to novice bakers, but with some tips and tricks up your sleeve, you can attempt your own with confidence.
This page contains affiliate links which means I may earn a commission as an Amazon Associate (or other affiliate program) from qualifying purchases. I only recommend products that I use and trust. 
This post was originally published on February 11, 2019 and was updated on March 22, 2021.
Story Time
I got super excited when I received a course catalog for our local community college that had tons and tons of culinary courses!  Of course, the first class that caught my eye was Classic French Macarons. 
This class was right up my alley.  I have been dying to make these, but have never found the nerve to actually do it.  I was super excited to get tips and tricks from a professional pastry chef.  You should check your local community college and see what baking classes they offer!
First Time Blunders
It doesn't even bother me, but my very first French macarons were a huge blunder!  They tasted super good, but they had no feet, the shape and size were terrible, and half the batch had hollow shells.  
But you know what, I learned sooo much and I want to share everything with you. I will include the recipe my instructor gave us and you can attempt them on your own, if you want.  Since this class, I have practiced my macarons plenty and I'm now thrilled with my results.
French Macarons: Tips & Tricks
Notes from the Course Pamphlet
Use an electric scale to measure ingredients.  (This is absolutely necessary!)

Eggs separate easier when cold, but whip up better when slightly warm (room temperature).

Mise en place all tools, utensils, and ingredients and review the recipe before beginning.  (Read about this more in my

Baking Tips and Tricks for Beginners

.)
Sugar cooking is

dangerous

.  Focus on safety and keep an ice bath nearby in case of emergency.

Stir sugar and water only in the beginning to hydrate the sugar.  If you put anything in the sugar once it boils, it will crystallize.  DO NOT stir once the sugar begins to boil.

Use a pastry brush or damp paper towel to brush away the condensation during sugar cooking to prevent crystallization.

You need a reliable thermometer to ensure correct temperature.  
Tips & Tricks from Class
Sugar Cooking
Cook syrup in the smallest pot over the highest heat without letting the flame go over the side of the pot's bottom.  The small pot will allow you to get an accurate temperature. If you don't have a gas stove, I would cook it over medium- high heat.

When your sugar hits around 203℉, begin whipping your egg whites on a medium speed (4 on a KitchenAid.)
When cooking sugar, the process stalls around 220℉ and then speeds up.  Be patient and keep an eye on your sugar.

If you overheat your sugar and it begins to crystallize, you can save it!  Add water, swish and swirl it around and return to the heat. This brings the temperature down and it's like starting over.
Related Reading: Basic Tools You Need to Make Macarons
Italian Meringue
You will whip the egg whites to soft peaks before adding the sugar.  When you lift the whisk out, the egg whites at the tip will flop over.  If you over whip the eggs, the French macarons will be dry. In contrast, if you under whip the eggs, you need to be extra gentle when you fold because they won't be as stable.
This recipe uses an Italian meringue, which means you add cooked sugar to the egg whites.  Italian meringue is much more stable than a French meringue and makes it easier to fold the mixture together.  The taste is just as lovely, no matter which meringue you choose.

Whip the egg whites while the sugar cooks.  If your egg whites reach soft peaks before the sugar is ready, bump the speed down to low.  You need to keep them moving.
Macaron Mixture
It is important to not hesitate when you fold the mixture for French macarons.  Have confidence and fold quickly, but not too aggressively. You will need to loosen the mixture up in order to reach the ribbon stage.

Color your macarons with gel food color or color powder.  It's always best to choose colors that reflect your flavoring.  Color can affect the consistency of your batter, so you don't want to add too much.
Pipe the macarons onto the half of the baking sheet closest to you, turn it around and fill in the rest of the sheet.  This makes it easier on you.

Almond flour is expensive, which is why French macarons are expensive.  You can actually use any nut flour (hazelnut, pistachio, etc.) to make them.  Almond flour is very neutral in flavor which makes it easy to add your own flavors.

If you want to add any decorations, like small sprinkles, do it while they are still wet, before you let them dry.

Macarons are naturally gluten free.  However, any fillings or additions you may add could contain gluten, like an Oreo flavored mac.  Just be mindful.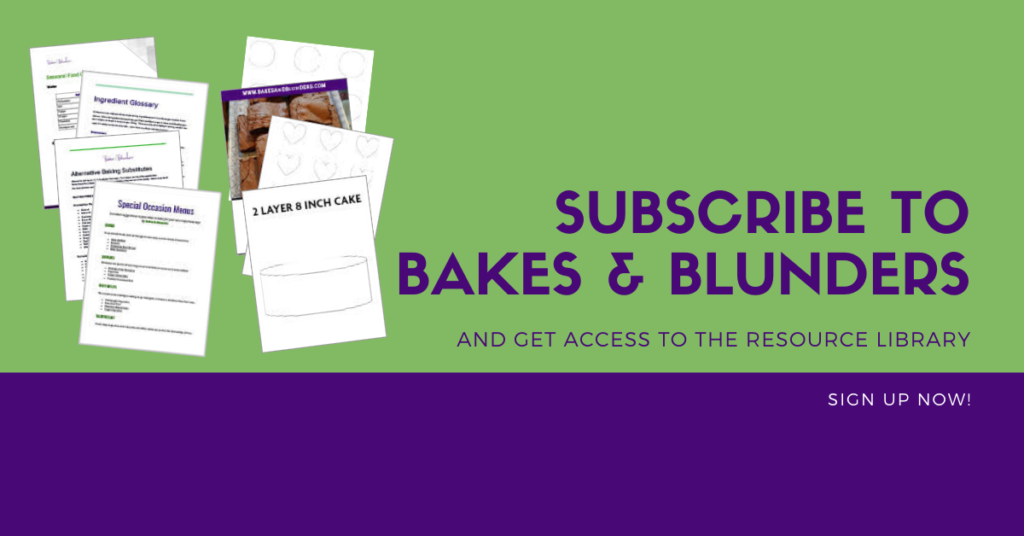 Learning Experience
This class was such a great learning experience!  It's always weird working in a kitchen that's not your own.  In fact, my partner and I had trouble because we forgot to whip the eggs while the sugar cooked, and then we couldn't find a whisk attachment for our mixer.  Talk about blunders! 
Our second batch of French macarons were not given enough time to mature and taken out of the oven too early (not by us). The major problems were hollow shells and no feet.  Let's see what went wrong.
Hollow Shells
After some research, I found that there are a lot of potential causes for a hollow shell.  Some common culprits include over beating the meringue, bake time and temperature, and batter consistency.  
I'm quite confident that we did not get the batter for our French macarons to the ribbon stage. It's better to under mix than over mix, but I think we definitely could have mixed it up a bit more.  I found this helpful information on Indulge with Mimi. 
French Macarons with No Feet
While it may seem strange, it is important to let your piped French macarons sit on the counter for at least 20 – 30 minutes before baking (even up to an hour!).  This forms a skin on the batter and is key to beautiful ruffled edges, aka feet. 
Our macarons definitely went into the oven too early. They only had about 10 minutes of rest time, so I'm confident that was the main issue.  This troubleshooting guide from Indulge with Mimi is super helpful!
Related Reading: Dairy Free Vanilla Macarons
My Number One Tip
This is all useful information, and I hope it helps you out!  No matter what method you use, my best tip for baking perfect macarons is to bake one tray at a time.  If the first tray comes out wonky, you can adjust the oven temperature or let the macarons rest longer, if necessary.
Macarons can stress me the heck out, but staying cool and collected will help you analyze your results so you can figure out what changes to make.  It may take a little trial and error, but you'll get it!
Fun Ways to Fill Macarons
Don't forget to breathe once those little beasts, I mean, beauties come out of the oven.  The hardest part is over.  Now you've just got the easy bit… filling them!  There are so many fun ways to fill macarons.  Check out this video to see how I use different piping tips and fillings to create unique macs.
Beautiful Macarons with the Italian Method
So my first attempt at baking French macarons was a total blunder.  I'm okay with that.  Over the past two years, I've whipped up plenty of successful (and unsuccessful) batches.  Macarons are the most finicky cookie you'll ever meet!
The most important thing to keep in mind is to stay flexible.  Don't hate me, but the problem isn't usually the recipe.  Factors like weather, oven, and ingredients can make a huge difference.  Don't be afraid to tweak any macaron recipe to suit you.  And if you end up with ugly macarons, just make Macawrong Brownies!
Good Luck!
Don't let macarons intimidate you.  They may be a tricky cookie, but together, we can master these delicate little beasts!  I suggest doing your research and reading as many tips and tricks as you can before making a batch.  Even then, be totally okay with the fact that they might be a huge flop. 
Failure is a great teacher and you'll be better prepared for round two.  If you try making some, let me know how it goes!!! (And you might want to pin this post to reference later.)
Print
Italian Method Macarons
Enjoy classic French macarons with their crunchy outside and chewy inside!  Fill with whatever you desire.
Pin this Recipe!
Keyword
almond, Cookies, Dairy Free, Gluten Free, Macarons
Total Time
2
hours
15
minutes
Ingredients
Macaron Base
212

grams

almond flour

or any nut flour

212

grams

powdered sugar

82

grams

egg whites

room temperature

3- 5

drops

food color of choice
Italian Meringue
90

grams

egg whites

room temperature

236

grams

granulated sugar

90

grams

water
Instructions
Cut parchment paper to fit your baking sheet or line with silicone mats.  Set aside.

Place almond flour and powdered sugar in a food processor and pulse to grind as finely as possible.

Sift the dry ingredients into a bowl, discarding any large bits, and whisk to combine.  Place the 90 grams of egg whites for the Italian Meringue into the bowl of a standing mixer with a whisk attachment.

In a small saucepan, combine the granulated sugar and water and place over medium- high heat. DO NOT stir once the sugar begins to boil. Stir just to combine and leave it be after that.

When the sugar hits 203℉ begin to whip the egg whites in the stand mixer at medium speed to soft peaks. If the egg whites hit soft peaks before the syrup is ready, bump the speed to low.

Once the syrup hits 245℉, remove from the heat. Bump the mixer's speed down to medium- low and very slowly pour the syrup into the bowl, making sure not to hit the whisk. It's best to aim for the edge of the bowl.

Increase the speed to medium (4 on a KitchenAid) and whip for about 10 minutes, or until the whites are thick and glossy. The meringue shouldn't budge if you flip the bowl upside down.

Make a well in the center of the dry ingredients.  Add the 82 grams of egg whites. If you're adding any gel color, do that now. Stir to completely combine the ingredients. It will be a thick paste.

Stir about ⅓ of the meringue into the flour mixture until well combined. You can be a bit rough with this first addition. Now gently fold in the remaining meringue until you reach "ribbon stage".  You should be able to lift some batter and drizzle a figure 8 in the bowl before it sinks back into the mixture.

Transfer the mixture to a large pastry bag fitted with a round tip.  Holding the bag straight up, pipe circles onto your baking sheet by applying even pressure (don't try to draw a circle). If you are using a template, you want to fill the circles until just shy of the edge. They will spread a bit in the next step.

Firmly bang baking sheet on the counter several times to even the batter and loosen any air bubbles. Use a toothpick to pop any surface bubbles.

Let the macarons sit on the counter for 30 minutes to an hour to form a skin.  When you touch the surface it should feel dry.

About 30 minutes before the macarons are ready to bake, preheat the oven to 275°F. Once the macarons are dry, bake one sheet at a time for 18 minutes, rotating the sheet every 6 minutes. Gently poke the side of one to see if they are done. If they wiggle, add another minute or two. Keep an eye on them and adjust the baking temperature and time as needed.

Cool on the baking sheet for 10 minutes before transferring to a cooling rack to cool completely. Once cool, you can fill your shells with frosting, ganache, curd, jam, etc.
My Favorite Products for this Recipe
Hi there! I'm Colleen, a novice baker with a passion for learning and improving my bakes… and blunders. On Bakes and Blunders, you can find all sorts of tasty recipes that range in difficulty, but most importantly, I'll try to explain the reason behind important steps. If you know why a recipe works, you can tweak and adapt it to suit your unique tastes, and you'll be able to reliably produce some very delicious treats. If you love baking and want to expand and grow your skills, or if you are a casual baker and just need some pointers, my blog is right up your alley! Join me on my baking journey and we'll learn how to make more impressive recipes together.
You May Also Like
February 26, 2019
April 23, 2019
December 5, 2019

bd4599db4f35472ff15812c293ab23d0